Show only:
Éditions HEIMDAL
Delay in delivery of titles not edited by LELA Presse may occur. Thank you for your patience, ... More titles you are interested in this collection, I can order them. Contact me on contact@avions-bateaux.com or 0032 (0)5.55.31.08.28.
Price: 29.50 € Available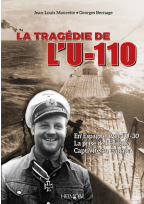 La tragédie de L'U-110.
Release of 2/09/2018
Editions HEIMDAL
Thanks to the albums of one of the sailors of the U-30, then of the U-110, the author was able to reconstitute by the text, but also by the image, the course and the fate of these sub-... [read more]
Price: 29.50 € Available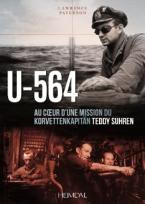 U-564. Au coeur d'une mission du Korvettenkapitaïn Teddy SUHREN.
Release of 1/06/2017
Editions HEIMDAL
From an incredible collection of photos discovered in the U-Boote submarine base of Brest at the end of the war, and hidden until recently in a shoebox, this exceptional book retraces the complete... [read more]