Show only:
Éditions Decoopman
Delay in delivery of titles not edited by LELA Presse may occur. Thank you for your patience, ... More titles you are interested in this collection, I can order them. Contact me on [email protected] or 0032 (0)5.55.31.08.28.
Price: 29.00 € Bientôt en rupture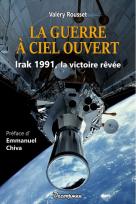 La Guerre à ciel ouvert. Irak 1991, la victoire rêvée.
Release of 1/12/2020
Editions DECOOPMAN
Ideal victory or illusory victory? An idealized victory in any case, the Gulf War arose out of the symmetrical confrontation of the Cold War. It is both rooted in the twentieth century, and herald... [read more]
Price: 29.00 € Available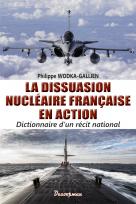 French Nuclear Deterrence in Action. Dictionary of a National narrative.
Release of 20/11/2019
Editions DECOOPMAN
French dissuasion is confused with the strategy for which it was conceived: to repel, in sovereignty, any major war far from the national territory. This mission is unchanged since the first... [read more]