Show only:
VAKTEL FÖRLAG Books
Swedish publisher recognized in his profession.

Works that are not published by LELA Presse may be subject to delivery times from our suppliers. Thank you for your patience ... Other titles interest you in this collection, I can order them for you. Contact me on [email protected] or on 05.55.31.08.28.
Price: 34.00 € Available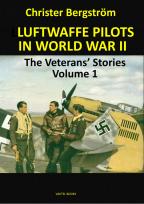 LUFTWAFFE PILOTS IN WORLD WAR II : The Veterans' Stories Vol. 1
Release of 1/11/2019
VAKTEL FÖRLAG Books
What was it like to be a pilot in Hitler's Luftwaffe during World War II? In this book, the veterans themselves provide the answer. Author Christer Bergström enjoys a reputation as one... [read more]
Price: 57.00 € Bientôt en rupture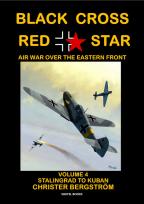 Black Cross Red Star - Air War Over the Eastern Front : Vol. 4, Stalingrad to...
Release of 25/09/2019
VAKTEL FÖRLAG Books
Regarded as the standard work on the air war over the Eastern Front during World War II, Christer Bergström's unique Black Cross/Red Star series covers the history of the air war on the... [read more]
Price: 15.00 € Available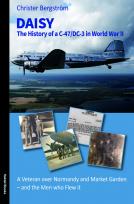 DAISY - The History of a C-47/DC-3 in World War II and the Men who Flew it
Release of 1/06/2019
VAKTEL FÖRLAG Books
This is the thrilling story of a C-47 Skytrain which flew over Normandy and during Operation Market Garden in World War II. The book also goes into detail with the men who flew it, and what they... [read more]