Show only:
Chandos Publications
Founded in 2017 by Richard Carrick, a bookseller specializing in book sales. Other books are in preparation.
Books that are not published by LELA Presse may be subject to delivery times from our suppliers. Thank you for your patience ... Other titles interest you in this collection, I can order them from you. Contact me on [email protected] or on 05.55.31.08.28.
Price: 55.00 € Not available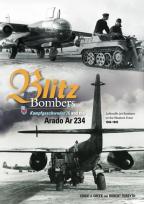 BLITZ BOMBERS. Kampfgeschwader 76 and the Arado Ar 234. out of print
Release of 24/06/2020
Chandos Publications Ltd
AVAILABLE ! Presentation of the Editor: This is the first time that the story of the Arado Ar 234 as the world's first dedicated jet-bomber has been told in such detail in the English... [read more]
Price: 71.00 € Out of stock, waiting back order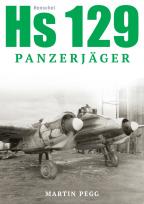 HENSCHEL Hs 129 Panzerjäger. 02 remaining then out of print !
Release of 18/09/2017
Chandos Publications
This is a fully updated and revised edition of Martin Pegg's groundbreaking 1997 study of the Luftwaffe's ground-attack aircraft, the Henschel Hs 129. For this title, based on... [read more]