Show only:
CHANDOS Publications
Founded in 2017 by Richard Carrick, a bookseller specializing in book sales. Other books are in preparation.
Price: 55.00 € Not available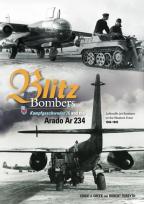 BLITZ BOMBERS. Kampfgeschwader 76 and the Arado Ar 234. out of print
Release of 24/06/2020
Chandos Publications Ltd
AVAILABLE ! Presentation of the Editor: This is the first time that the story of the Arado Ar 234 as the world's first dedicated jet-bomber has been told in such detail in the English... [read more]
Price: 71.00 € Out of stock, waiting back order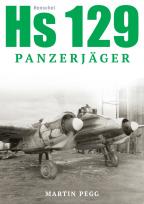 HENSCHEL Hs 129 Panzerjäger. 02 remaining then out of print !
Release of 18/09/2017
Chandos Publications
This is a fully updated and revised edition of Martin Pegg's groundbreaking 1997 study of the Luftwaffe's ground-attack aircraft, the Henschel Hs 129. For this title, based on... [read more]