Show only:
Liv' Éditions
Luc Braeuer publishes books with Liv'Editions illustrated by numerous unpublished photos and punctuated by testimonials from veterans. He specializes in major Atlantic ports and submarines.
Delay in delivery of titles not edited by LELA Presse may occur. Thank you for your patience, ... More titles you are interested in this collection, I can order them. Contact me on [email protected] or 0032 (0)5.55.31.08.28.
Price: 19.90 € Available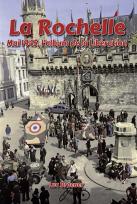 La Rochelle - Mai 1945, l'album de la Libération.
Release of 10/12/2019
LIV'ÉDITIONS
France liberated. By Rochelle members of the Jean Guiton regiment equipped with armored vehicles built in secret, and by the liberation army of the French Forces of the Aunis. Where did these men... [read more]
Price: 29.00 € Available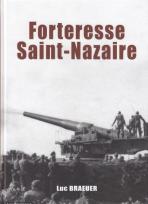 Forteresse Saint-Nazaire
Release of 1/04/2012
LIV'ÉDITIONSl
Where will the coastal batteries be located and how will they be organized? What will be their role in the British raid of March 1942 and the time of the Pocket of Saint-Nazaire? Why will the city... [read more]
Price: 29.00 € Available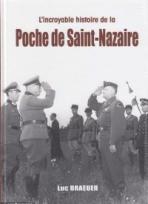 L'incroyable histoire de la Poche de Saint-Nazaire
Release of 1/03/2012
LIV'ÉDITIONS
Discover an important page of our local history: for the first time a complete study on all aspects of the "Pocket of Saint-Nazaire" between his formation in August 1944 and his release... [read more]