Show only:
Despot Infinitus Publishing
Delay in delivery of titles not edited by LELA Presse may occur. Thank you for your patience, ... More titles you are interested in this collection, I can order them. Contact me on [email protected] or 0032 (0)5.55.31.08.28.
Price: 49.90 € Bientôt en rupture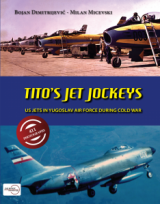 TITO'S JET JOCKEYS - US JETS IN YUGOSLAV AIR FORCE DURING COLD WAR.
Release of 10/10/2018
DESPOT INFINITUS
Tito's Jet Jockeys, US Jets in Yugoslav Air Force During Cold War, is the monograph which describes the arguably most intensive almost Golden age of the Yugoslav Air Force. It became after... [read more]
Price: 45.00 € Available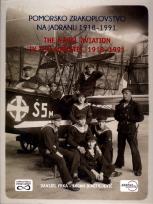 The Naval Aviation in the Adriatic, 1918-1991.
Release of 1/02/2016
DESPOT INFINITUS
In the era of the globalization and social networks, the average users are able to easily access countless historical data from various archives and institutions by pressing a few keys on the... [read more]