Show only:
Arès Éditions
The Ares edition presents works of contemporary political and military history.

Works that are not published by LELA Presse may be subject to delivery times from our suppliers. Thank you for your patience ... Other titles interest you in this collection, I can order them. Contact me on [email protected] or on 05.55.31.08.28.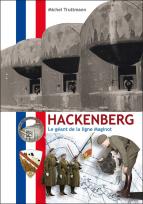 Hackenberg - Le géant de la ligne Maginot.
Release of 21/11/2019
ÉDITIONS ARÉS
Built between 1929 and 1935 riding on the eponymous hill, Hackenberg (A19) is the largest structure on the Maginot Line. In this formidable fortress buried in places 96 meters deep, everything is... [read more]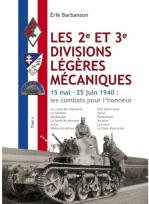 Les 2e et 3e Divisions Légères Mécaniques. Tome II.
Release of 16/11/2018
ÉDITIONS ARÉS
The first volume devoted to the 2nd and 3rd light mechanical divisions, made it possible to follow their engagement within the body of Cavalry of General Prioux, during the first battle of tanks... [read more]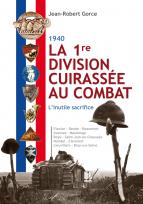 LA 1re DIVISION CUIRASSÉE AU COMBAT
Release of 1/10/2016
ÉDITIONS ARÈS
On June 26, 1940, Major-General Keller, inspector of the tanks, wrote: "The tank units did all their duty. In all circumstances they magnificently fulfilled their mission. The effectiveness... [read more]