Show only:
Éditions MINIMONDE 76
Delay in delivery of titles not edited by LELA Presse may occur. Thank you for your patience, ... More titles you are interested in this collection, I can order them. Contact me on [email protected] or 0032 (0)5.55.31.08.28.
Price: 23.50 € Out of stock, waiting back order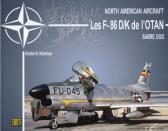 LES F-86D/K DE L'OTAN. Out of Print !!
Release of 10/11/2018
Éditions MINIMONDE 76
The North American F-86D / K Saber Dog is unquestionably one of the biggest American hunters. Derived from the F-86A Sabre, which has distinguished itself in Korea against the MiG-15, this version... [read more]
Price: 27.00 € Available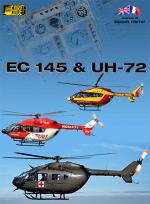 EC 145 & UH-72
Release of 12/04/2014
Éditions MINIMONDE 76
80 color pages on this popular EMS and police helicopter, written both in French and English, with 219 color photographs and 15 specially-commissionned color profiles, main users production list,... [read more]
Price: 19.90 € Available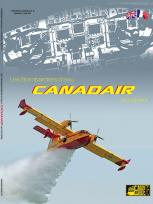 CANADAIR CL-215 & 415
Release of 15/01/2014
Éditions MINIMONDE 76
64 color pages dedicated to this formidable family of fire fighting scoopers with a bilingual text illustrated with many of the 140 color pictures never published before, 3-view drawings and 24... [read more]