AVIONS-BATEAUX, who are we?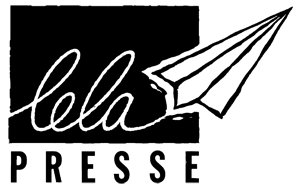 Welcome to our site ...
Lela Presse is a French publisher specialising in the fields of maritime & aviation history.

Since 1993 we have built our reputation via some of the most critically acclaimed publications in our field and have become a market leader in France. Our team of authors, researchers and contributors from around the world consistently produce high quality work on subjects that are unlikely to be featured elsewhere. Here on the site we look forward to being of service and sharing our passion for aviation and naval history. Order our bi-monthly magazine Avions, our Hors Série special editions, our quarterly Batailles Aériennes air campaign series and our acclaimed collection of aviation history reference books via our industry-standard SSL secure encryption ordering service. Your payment arrives directly at our account with the CREDIT DU NORD bank.
---
If you have a passion for aviation & maritime history come and discover for yourself some of our new young authors and their superlative work... On behalf of all the team I wish you happy reading!

he copyright on all material that we publish, whether on this site or in printed form (articles, proprietory notices, logos, trademarks) is held by Lela Presse. None of this material may be copied, reproduced, distributed, republished, downloaded, displayed, posted or transmitted in any form or by any means, including, but not limited to, electronic, mechanical, photocopying, recording, or otherwise, unless you have received prior written agreement from the publisher. All text and images are protected under article 425 of the French penal code. Unauthorised reproduction may result in legal action. All rights are reserved and remain the exclusive property of Lela Presse
Avions-bateaux suggestions :
AVIONS N°232

12.00€

TTC

Jagdpanzer IV L/48 and L/70

19.00€

TTC

The Japanese Battleship Kirishima 1940

29.95€

TTC

Armored Personnel Carrier M2/M3/M4 Half-Track

19.00€

TTC

The Sukhoi Su-27/Su-33

19.00€

TTC

Histoire de la JG 2 Richthofen, Part.2 : 1941. Reissue

49.90€

TTC

The Air Component of the Kingdom of Bulgaria in the Great War.

30.00€

TTC