Available Price: 10.00 € VAT included 5.50 % : 0.52 €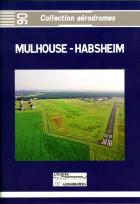 MULHOUSE - HABSHEIM
Release of 10/12/2014
Author:
Auteurs de l'association
Edition:
Collection Aérodromes n°06
ISBN :
Mulhouse-Absheim is one of the oldest airfield in France and it was activated early in the 20th century, when this part of France was German. It was also the place where the Aviatik factory was created. The booklet tells the history of the airfield with many details. This airfield is now a civil one but it is still active.
Format : 17X24
Pages number : 84
Pictures number : 136
Language : French
Color profiles :
Available Price: 10.00 €
Avions-bateaux suggestions :
CAMBRAI - NIERGNIES

14.00€

TTC

Pau-Pyrénées

14.00€

TTC

CREIL. Du champ d'Aviation à la Base de Défense.

14.00€

TTC

ATLAS PAS DE CALAIS

14.00€

TTC

ATLAS NORD - Military Airfields. First World War.

15.00€

TTC

MERVILLE-CALONNE. Nouvelle Édition ! Histoire d'une ancienne base aérienne militaire.

12.00€

TTC

ATLAS AISNE

15.00€

TTC