Show only:
HARPIA Publishing, L.L.C.
Austrian producer, specializing in the literature of international aviation.
Delay in delivery of titles not edited by LELA Presse may occur. Thank you for your patience, ... More titles you are interested in this collection, I can order them. Contact me on contact@avions-bateaux.com or 0032 (0)5.55.31.08.28.
Price: 20.95 € Available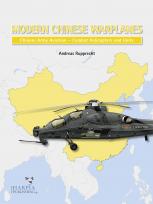 Modern Chinese Warplanes. Chinese Army Aviation - Aircraft and Units.
Release of 29/05/2019
HARPIA PUBLISHING
Compared to the People's Liberation Army Air Force and Naval Aviation, the PLA's Army Aviation is the least known und understood of the country's air arms. Its formation was only... [read more]
Price: 24.95 € Available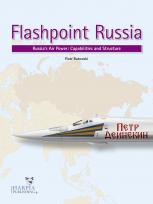 Flashpoint Russia. Russia's Air Power : Capabilities and Structure.
Release of 29/05/2019
HARPIA PUBLISHING
Russian military aviation has undergone several upheavals in the post-Soviet era. There have been two driving forces behind these changes. First, the Russian experience of air power in conflicts... [read more]