Show only:
MODEL ART BATEAUX
LOWER PRICE ! - Delay in delivery of titles not edited by LELA Presse may occur. Thank you for your patience, ... More titles you are interested in this collection, I can order them. Contact me on [email protected] or 0032 (0)5.55.31.08.28.
Price: 29.90 € Available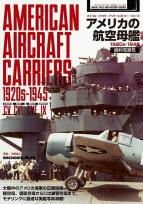 American Aircraft Carrier Material Photo Book 1920s-1945
Release of 1/06/2020
MODEL ART - Modelers Photo Album
Special issue dedicated to the US aircraft carriers, from 1920 to 1945. Covers all the sub types : CV, CVL, CVE and training. Profusely illustrated. [read more]
Price: 25.00 € Available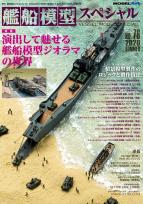 MODEL ART N°76 - The world of a vessel Model Diorama Fascinated by the...
Release of 1/05/2020
MODEL ART
Description This issue of Ship Modeling focuses on dioramas, with an emphasis on ways to create realistic waves and sea surfaces. Check it out and discover new ways to display your ship models!... [read more]