Show only:
MODEL ART AIRCRAFT
LOWER PRICE ! - Delay in delivery of titles not edited by LELA Presse may occur. Thank you for your patience, ... More titles you are interested in this collection, I can order them. Contact me on contact@avions-bateaux.com or 0032 (0)5.55.31.08.28.
Price: 29.00 € Available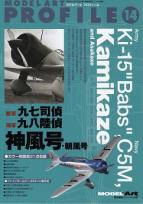 MODEL ART N°14 - KI-15 "BABS", C5M, KAMIKAZE and ASAKAZE.
Release of 25/06/2019
Model Art - PROFILE.
The Kamikaze, which has delighted all Japan, is the first strategic reconnaissance aircraft in the world, the "Seven Shishi Scout". The final editing material expected by the aircraft... [read more]
Price: 25.00 € Available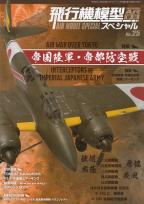 N°1013 - Air war Over Tokyo - Interceptors of IJA
Release of 2/05/2019
AIR MODEL SPECIAL
This issue is mainly dedicated to the scale models of the IJA fighters which fought against the B-29 over Tokyo in 1945. [read more]
Price: 29.00 € Available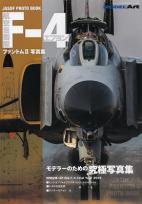 JASDF F-4 PHANTOM II - PHOTO BOOK.
Release of 2/05/2019
Model Art - JASDF PHOTO BOOK
A very exciting issue dedicated to the Japanese F-4 Phantom. Many colour photos which allow to discover this specific version of the famous plane as used in Japan. Includes scale drawings and all... [read more]