Show only:
Collection Histoire des Unités
Here, in this collection, are books on the history of a unit, at a given period. Often during the Second World War. Soft cover, between 200 and 300 pages. The story is often accompanied by hundreds of photos, color profiles. Exciting documentation.
Promotional books in this collection do not benefit from the Discount Club Subscribers.
Price: 39.00 € 19.50 € Available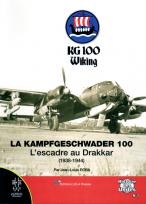 La Kampfgeschwader 100. L'Escadre au Drakkar (1938-1944).
Release of 10/06/2015
HISTOIRE DES UNITÉS 01
The KG 100 remains a unit still mysterious although having experienced some "celebrity" in 1943 when sending by the bottom of the Italian battleship "Roma" by means of Hs 293,... [read more]
Price: 25.00 € 12.50 € Available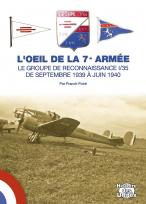 THE EYE OF THE ARMY 7th. The GR 1/35 from September 1939 to June.
Release of 17/12/2013
Collection Histoire des Unités n°02.
The Reconnaissance Group 1/35, attached to the Seventh French Army, was a great unit that served with great distinction during operations against Germany from September 1939 to June 1940. Equipped... [read more]