Show only:
HISTOIRE DES UNITÉS
Here, in this collection, are books on the history of a unit, at a given period. Often during the Second World War. Soft cover, between 200 and 300 pages. The story is often accompanied by hundreds of photos, color profiles. Exciting documentation.
Promotional books in this collection do not benefit from the Discount Club Subscribers.
Price: 35.00 € Available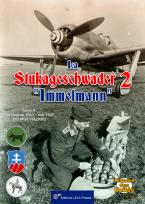 La Stukageschwader 2 'Immelmann'. Tome 02
Release of 7/06/2020
Collection Histoire des Unités n°11.
After the Battle of Kursk, the German units engaged in the east could only fight obstinately in an attempt to delay the inevitable advance of the Soviet steamroller. Like the other ground support... [read more]
Price: 49.00 € Available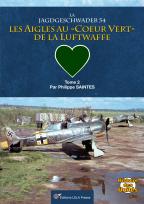 La Jagdgeschwader 54 : Les Aigles au 'coeur vert' de la Luftwaffe....
Release of 30/04/2020
Collection Histoire des Unités n°09.
2nd part of the history of the Jagdgeschwader 54. While the fate of the war in the East was being played out at the beginning of 1943, the wing with the "Green Heart" saw its III. Gruppe... [read more]