Show only:
Éditions HEIMDAL
Delay in delivery of titles not edited by LELA Presse may occur. Thank you for your patience, ... More titles you are interested in this collection, I can order them. Contact me on contact@avions-bateaux.com or 0032 (0)5.55.31.08.28.
Price: 29.50 € Available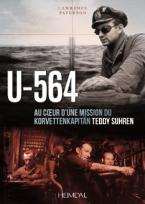 U-564. Au coeur d'une mission du Korvettenkapitaïn Teddy SUHREN.
Release of 1/06/2017
Editions HEIMDAL
From an incredible collection of photos discovered in the U-Boote submarine base of Brest at the end of the war, and hidden until recently in a shoebox, this exceptional book retraces the complete... [read more]
Price: 54.00 € Available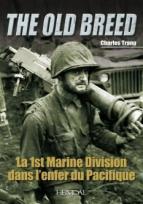 The old Breed, la 1st Marine Division dans l'enfer du Pacifique.
Release of 28/01/2013
Editions HEIMDAL
Who knows the 1st Marine Division? Who knows that it was she who fought alone against Guadalcanal against the Japanese in particularly difficult conditions? Who knows she has annihilated the... [read more]
Price: 39.00 € Available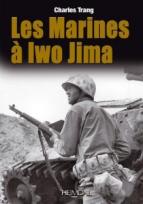 Les Marines à IWO JIMA
Release of 3/05/2012
Editions HEIMDAL
In the collective memory of the Americans, Iwo Jima remains the most terrible of the battles fought in the Pacific, probably because the losses of the Marines exceeded those of the Japanese, which... [read more]