Show only:
WING LEADER
Delay in delivery of titles not edited by LELA Presse may occur. Thank you for your patience, ... More titles you are interested in this collection, I can order them. Contact me on [email protected] or 0032 (0)5.55.31.08.28.
Price: 29.00 € Out of stock, waiting back order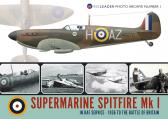 SUPERMARINE SPITFIRE MkI in RAF Service - 1936 to the Battle of Britain.
Release of 1/05/2020
Wingleader Photo Archive N°1
For quite a few years, Simon Parry and Mark Postlethwaite have been building up a huge library of original WWII aviation photos, partly as a hobby but mainly to help provide photos for the books... [read more]
Price: 30.00 € Available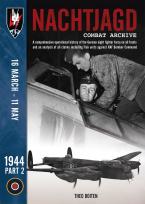 Nachtjagd Combat Archive - 1944 - Part 02
Release of 2/04/2020
Wing Leader.
Red Kite are proud to announce the launch of 1944 Part TWO (16 March- 11 May 1944) in the continuing book series that will prove essential for not only Luftwaffe historians but also anyone with an... [read more]