Show only:
HORS SERIES N&H
Promotional books in this collection do not benefit from the Discount Club Subscribers.
Price: 17.50 € En Précommande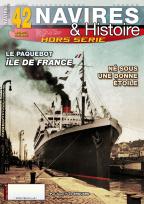 Le paquebot Île de France - Né sous une bonne étoile
Release of 19/02/2021
HS NAVIRES & HISTOIRE N°42
Release February 19, 2021! The Ile de France of the Compagnie Générale Transatlantique is undoubtedly, after the famous Normandy, one of the most beautiful and prestigious liners... [read more]
Price: 17.50 € Available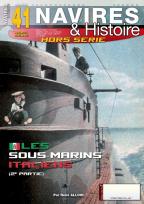 LES SOUS-MARINS ITALIENS, 2ème partie.
Release of 20/11/2020
HORS-SÉRIE NAVIRES & HISTOIRE N°41
Here is the second part of this saga addressing the entire Italian submarine fleet that took part in the Second World War. Each building in these classes is described there, along with all of the... [read more]