Show only:
Promotional books in this collection do not benefit from the Discount Club Subscribers.
Price: 17.50 € En Précommande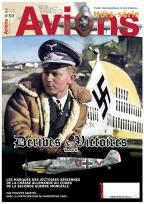 DÉRIVES & VICTOIRES - Tome II. Les marques des victoires aériennes de...
Release of 20/09/2019
HORS SERIE AVIONS N°50
ISSUE SEPTEMBER 20, 2019. Prefer payment by Visa / MasterCard that you will send by mail. It will not be cashed until publication. Exclusive at LELA PRESS! Orders paid directly on the site will... [read more]
Price: 12.00 € Available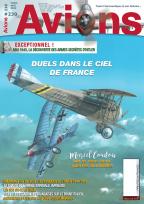 AVIONS N°230
Release of 24/06/2019
Marcel Coadou. Un as dans deux guerres mondiales
In this N ° 230: - Courrier des lecteur "Special Clostermann". - May 1945: to discover the last secret weapons of Hitler. By Christophe Cony. - Marcel Coadou. Ace in two world... [read more]
Price: 17.50 € Available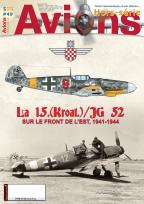 LA 15.(Kroat.)/JG 52 SUR LE FRONT DE L'EST, 1941-1944.
Release of 23/05/2019
HORS SERIE AVIONS N°49
When the troops of the Third Reich invaded the USSR in June 1941, the allies of Germany also sent troops to show their goodwill towards the "cause". Croatia, a young state created on the... [read more]