Show only:
ARDHAN
ARDHAN is an association law 1901, which aims to promote knowledge, research and collection of documents and testimony in favor of work on the history of the French Naval Aviation.
Delay in delivery of titles not edited by LELA Presse may occur. Thank you for your patience, ... More titles you are interested in this collection, I can order them. Contact me on contact@avions-bateaux.com or 0032 (0)5.55.31.08.28.
Price: 29.00 € Rupture, en attente de réapprovisionnement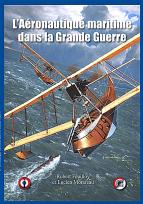 L'Aéronautique maritime dans la Grande Guerre.
Release of 30/05/2019
ARDHAN N°42
This book results from the grouping of the five successive annual papers edited by the ARDHAN from 2014 to 2018, with the support of the commission of the centenary of the Great War. It replaces... [read more]