Show only:
JAPO
Delay in delivery of titles not edited by LELA Presse may occur. Thank you for your patience, ... More titles you are interested in this collection, I can order them. Contact me on contact@avions-bateaux.com or 0032 (0)5.55.31.08.28.
Price: 42.00 € Available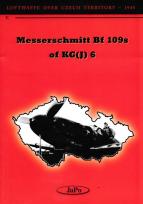 Messerschmitt Bf 109s of KG(J)6
Release of 20/12/2017
JAPO Publishing
The difficulties connected with implementation of Me 262 into operational service especially the lack of experienced fighters resulted in a rare process of retraining pilots from disbanded... [read more]
Price: 71.00 € Available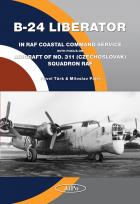 B-24 Liberator in RAF Coastal Command Service with Focus on Aircraft of No....
Release of 10/03/2015
JAPO Publishing
Consolidated B-24 Liberator is one of airplanes which deserves special attention of aviation historians. B-24s took part in combat actions in all theatres of operations of WWII under quite... [read more]
Price: 28.00 € Available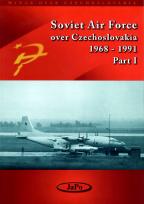 SOVIET AIR FORCE over Czechoslovakia 1968-1991. Part 1.
Release of 2/05/2008
JAPO - Wings over Czechoslovakia
The title maps more than 20 years of Soviet Army or more precisely its Air Force stay in former Czechoslovak Socialist Republic. The first part deals with the aerial part of Operation... [read more]