Show only:
SOUTH PACIFIC AIR WAR
Delay in delivery of titles not edited by LELA Presse may occur. Thank you for your patience.
Price: 34.00 € Available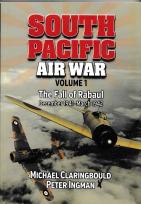 South Pacific Air War - Volume 1, The Fall of Rabaul, December 1941-March 1942.
Release of 30/11/2017
This volume chronicles aerial warfare in the South Pacific from December 1941 until March 1942, during which air operations by both sides became a daily occurrence. As Imperial Japanese Navy... [read more]
Price: 61.00 € 36.60 € Not available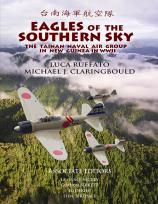 Eagles of the Southern Sky. Out of print !
Release of 10/01/2013
THE HISTORY OF JAPAN'S FINEST AERIAL COMBAT UNIT IN THE SKIES OF NEW GUINEA
'EAGLES of the SOUTHERN SKY' covers the history of the Tainan Naval Air Group in New Guinea, including its Rabaul operatons, from 1 April through to mid-November 1942 (NOTE - it does not... [read more]