Show only:
DIVERS
Delay in delivery of titles not edited by LELA Presse may occur. Thank you for your patience, ... More titles you are interested in this collection, I can order them. Contact me on contact@avions-bateaux.com or 0032 (0)5.55.31.08.28.
Price: 45.00 € Available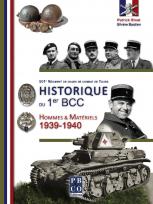 Historique du 1er BCC. 501e Régiment de chars de combat de Tours. Hommes et...
Release of 1/04/2017
PB&CO Editions
This book describes the history of the 1st Tank Bataillon of the Franch Army during the short but intense 1939-1940 campaign against the Germans. The text has been built around the archive... [read more]
Price: 39.90 € Available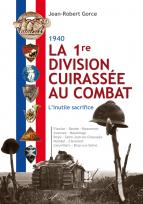 LA 1re DIVISION CUIRASSÉE AU COMBAT
Release of 1/10/2016
ÉDITIONS ARÈS
On June 26, 1940, Major-General Keller, inspector of the tanks, wrote: "The tank units did all their duty. In all circumstances they magnificently fulfilled their mission. The effectiveness... [read more]
Price: 29.00 € Available
TRANSMISSIONS, 1900-1940. "Histoire" des matériels. Vol.1 - T.S.F....
Release of 1/10/2016
ÉDITIONS Aimé SALLES
The author It is part of this latest generation of technicians who have been trained in the mixed technique of tubes and transistors and who have never had, except hobby, to manipulate one or... [read more]