Show only:
DESPOT INFINITUS
Delay in delivery of titles not edited by LELA Presse may occur. Thank you for your patience, ... More titles you are interested in this collection, I can order them. Contact me on contact@avions-bateaux.com or 0032 (0)5.55.31.08.28.
Price: 49.90 € Available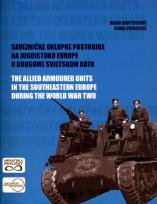 The Allied Armoured Units in the Southeastern Europe during the WWII.
Release of 30/11/2016
DESPOT INFINITUS
The success of the previous book on the Axis ar­mour in the Southeastern Europe, in the respected series, entitlled the Croatian History, published by Zagreb-based Despot Infinitus publishing... [read more]
Price: 49.00 € Available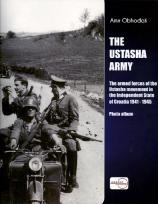 THE USTASHA ARMY 1941 - 1945
Release of 1/01/2016
DESPOT INFINITUS
Photo album - The armed forces of the Ustasha movement in the Independent State of Croatia 1941 - 1945 I have always appreciated photography as a valuable historical source and an excellent... [read more]
Price: 45.00 € Available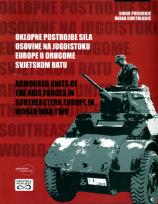 Armoured Units of the Axis Forces in Southeastern Europe in WWII
Release of 1/01/2015
DESPOT INFINITUS
The South-eastren Europe (or occupied Yugoslavia) was important participant of the Second World War, since it covers most of the Balkans. During the war, occupied Yugoslav territories have... [read more]